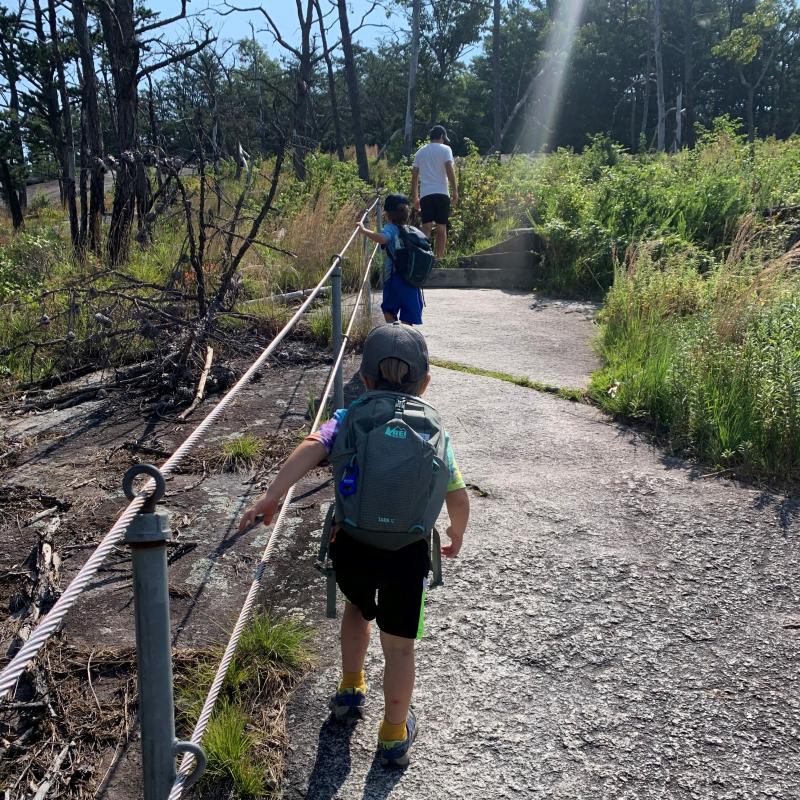 Congratulations to all those who participated in the fifth National TRACK Trails weekend! Since our last National TRACK Trails day in 2022, we logged over 3500 Adventures on Kids in Parks. Around 1700 families from 40 states (including D.C.) recorded an outdoor activity at a TRACK Trail or within their community. Out of the 250+ TRACK Trails available, 220 TRACK Trails in 17 states were visited by Trail TRACKers just like you!
This year, 60 families participated in the National TRACK Trails weekend. Trail TRACKers from 10 states (SC, NC, NY, PA, VA, SD, CA, WA, MD, and NJ) went disc golfing, hiking, paddling, or exploring in their backyard from August 19th-21st. From the coastal marshes of southern California (San Elijo Lagoon Ecological Reserve) to the mountains of central Pennsylvania (Seven Points Disc Golf Course), people were out on the trails rain or shine across the country. Some chose to visit historical sites, like the Abraham Lincoln Birthplace National Historical Park in Kentucky and the George Washington Memorial Parkway in D.C., while others escaped to the mountains, hiking places like the Grayson Highlands of Virginia and Table Rock State Park in South Carolina. 
During this weekend, we also had 20 people complete the 2023 3x3 Adventure Challenge. These individuals either logged three miles a day over three days or nine miles in total for the weekend. Many of the miles were logged at TRACK Trails or while out at local parks. These were the six TRACK Trails visited by participants of this year's 3x3 Adventure Challenge: 
Some of those who completed the 3x3 challenge submitted photos for this blog post. Swipe through the gallery of photos to see their adventures, and we dare you to try out the 3x3 Adventure Challenge next year!