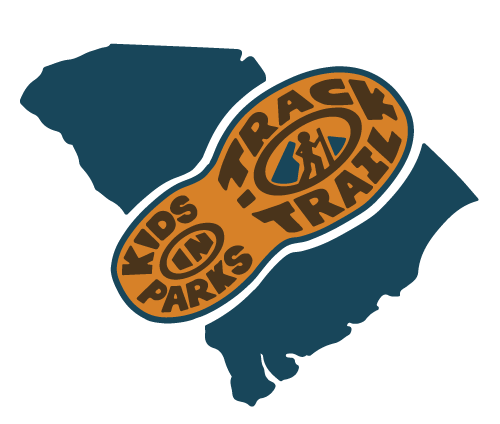 We are thrilled to announce that Kids in Parks is expanding our network of TRACK Trails across South Carolina! Through a grant from the BlueCross BlueShield of South Carolina Foundation that supports the goals of Diabetes Free SC (DFSC), Kids in Parks will establish three TRACK Trails in each of the state's 46 counties over the next four years, adding a total of 138 new locations to explore! 
To kick off this expansion, Kids in Parks established an office in Columbia and hired Teddi Thomas Garrick as the SC Program Manager. Teddi has over five years of experience working within various nonprofit organizations and is passionate about giving back to the state in which she grew up. Her main duty will be collaborating with partners and families in each community to ensure every TRACK Trail serves the needs of the local population. "Kids in Parks has a proven record of successful outcomes, and I'm excited to see it improve the health and well-being of families in South Carolina," stated Teddi. As the SC Program Manager, she wants to provide "children with a way to engage with nature that makes them healthier and increases the access and use of our local resources, which will be an amazing investment for the children of South Carolina."
Each TRACK Trail will feature a trailhead offering a description and map of the trail, as well as brochures that turn an ordinary hike into a fun-filled, discover-packed adventure. These activity guides encourage young hikers to observe nature during their outings, learning about plants and animals, while being physically active. In addition to the print brochures, Kids in Parks is launching a web-app (Summer 2023) that will allow children to play games anywhere outside, whether on a trail or in their own backyard, making meaningful connections with nature possible no matter where they go. Kids can register these adventures and receive free prizes in the mail, encouraging further exploration outdoors.
Jason Urroz , the Director of Kids in Parks, believes that "with each of these trails, we hope to engage children in the joys of outdoor exploration for their health and the future stewardship of these amazing public spaces." There are currently more than 250 TRACK Trails across the country, including trails already established in South Carolina. In 2021, five of the program's top ten most-visited TRACK Trails were located in South Carolina. Some popular sites include the Winnsboro Walk, Swamp Rabbit Trail, Sesquicentennial State Park, and Battle of Musgrove Mill State Historic Site (the number one most-visited TRACK Trail in 2022).
Another aspect of this expansion provides physicians with alternative prescription tools to improve childhood health across South Carolina. Through the Kids in Parks TRACK Rx initiative, health professionals will be able to prescribe children with daily outdoor activity, whether that is going for a hike, playing at a park, spending time in nature, or just getting fresh air every day. Children can also track these activities through the Kids in Parks website and receive free prizes. Filling a prescription has never been more fun! 
This South Carolina expansion is made possible through a grant awarded by the BlueCross BlueShield of South Carolina Foundation*. Regarding their support of the project, Erika Kirby, Executive Director of the Foundation, shared "we are proud to support the TRACK Trails in South Carolina in support of DFSC and its strategic direction of reducing lifelong risk of diabetes in children. Kids benefit from being physically active. Only half of South Carolina's youth get regular exercise. We see the benefit of this partnership to promote physical activity, which can establish lifelong habits that can help decrease the risk for chronic diseases, including diabetes."
As we move forward with this new project in South Carolina, be on the lookout for grand openings and new trails posted via kidsinparks.com and social media. We hope to see you out on a South Carolina TRACK Trail very soon! 
 
*The BlueCross BlueShield of South Carolina Foundation is an independent licensee of the Blue Cross Blue Shield Association