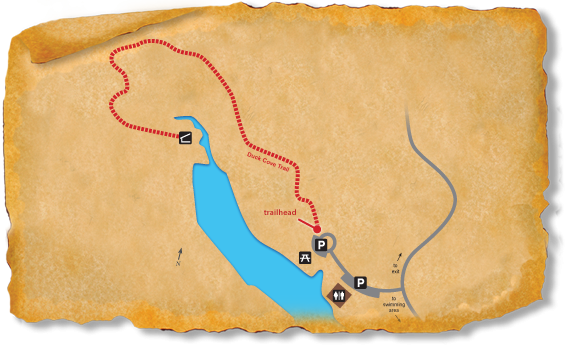 The Beaverdam Recreation Area TRACK Trail is a 0.6 mile hike one-way (1.2 miles round-trip). Enjoy a hike through a mixed pine forest along the edge of Beaverdam Lake that leads to a wildlife observation platform overlooking Duck Cove.
Just outside of Wake Forest and Durham, Falls Lake State Recreation Area is a great way to excape urban life and enjoy lake life. With a 12,000-acre lake and 26,000 acres of woodlands, Falls Lake State Recreation Area offers a choice of recreation areas including: Beaverdam, B.W. Wells, Highway 50, Holly Point, Rolling View, Sandling Beach and Shinleaf.
On land, you can enjoy hiking, mountain biking or camping along a portion of the state's Mountains-to-Sea Trail. Fishing, boating and swimming are a few of the activities awaiting you on the water. From recreation to environmental education, check out what is available at Falls Lake.
Track an adventure here

Location Details
Recreational Features:
Canoe / Kayak, Picnic Tables, Fishing, Birding, Playground
Seasonality:
Open all year
Adventures for Beaverdam Recreation Area - Falls Lake
Directions
Latitude: 36.012015700000
Longitude: -78.689056600000
Partners
The Beaverdam Recreation Area TRACK Trail is made possible through a partnership between North Carolina State Parks, Blue Cross Blue Shield of North Carolina foundation, and the Blue Ridge Parkway Foundation's Kids in Parks program.